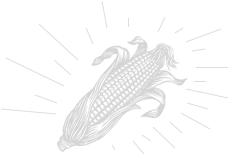 COMMITTED TO EXCELLENCE
WITH OUR CORE VALUES OF HONESTY, HARD WORK, AND TRUST.
Our goal is to have these characteristics influence everything we do in business and in life. We sincerely enjoy the work we do, and our clients garner the benefits.
Moulin St-Georges Mills has embarked on becoming the only mill in the province to produce cornmeal and corn flour. Given the deep agricultural roots in Quebec, this is a very significant development for consumers in the province. The machinery for grain processing from Agrex has proven to be reliable and flexible. Our Mill is capable of producing 25 to 30 Tonnes a day, making it a great choice for Moulin St-Georges Mills.